One of the top life insurance companies in Singapore, serving financial & protection needs for over 85 years.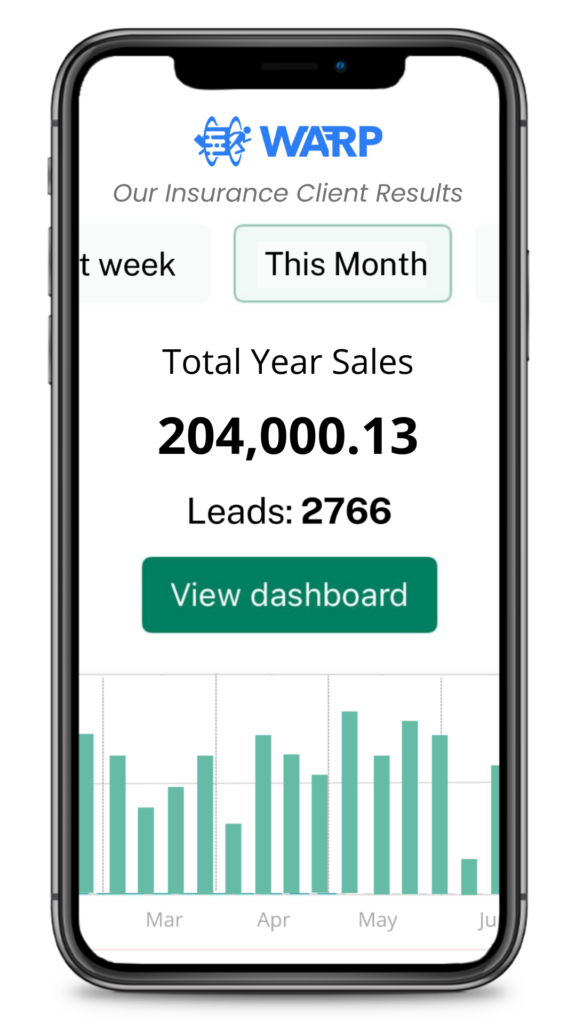 We've achieved these results for our beloved client:
"... The results WARP has generated for us, not only exceeded our expectations in terms of quality, allowing my team to attain the prestigious Multi-Million Agency award along with numerous MDRT qualifiers, an achievement we are grateful to WARP for their assistance."
Mission, Strategy, Results.
What's the dream of anyone in the sales line?
A consistent, predictable stream of leads that come in every single day.
That was the mission we were given for a young, dynamic and successful team of financial advisors in one of Singapore's biggest insurance companies.
With their track record, providing essential advice and closing prospects was not the challenge for them.
It was having a stream of leads to be able to provide the value on a day to day basis.
All they needed was simply a bridge to their chosen demographic and a qualification process would allow them to start the right conversations.
Volume was the name of the game and volume was what we delivered.
We crafted a campaign skin and offer that was both relevant and attractive to the market, focusing on what was in it for them if they registered.
We also made sure that the team had critical information to build the right rapport by subtly weaving in qualification questions that provided essential information to streamline the follow up process for them.
Tight campaign management combined with our deep Facebook technicals allowed us to keep leads coming in at a stable, low cost.
A consistent stream of leads allowed for the team to create a lead distribution system that kept all advisers involved busy throughout the day.
Because leads were pouring in daily, and at low cost, newer, junior members didn't have to solely rely on traditional methods of cold prospecting that was both tiring and demoralising.
And senior members supplemented their pipelines with new, ready-to-meet prospects that allowed the majority of them to hit their prestigious MDRT milestones.
With increased opportunity for all team members, came a massive increase in overall productivity and helped the team to not only attract new members, but also break their overall sales records by a long margin
Let's take your business to the next level together!