Spending above $5,000 per month on ads and need an expert team to quickly scale your leads, appointments, and sales?
We'll Build High Performance Ads, Landing Pages, And Emails That Will Generate Results like You've Never Seen Before...
Guaranteed.
We help service-based businesses generate amazing revenue growth with our highly specialised copywriting and funnel-building skills.
Work with a "secret weapon" team of expert digital marketers to take your leads, appointments, and sales to the next level.
Used & Trusted By Industry Leaders
Here's how we deliver better results than anyone else you've ever worked with before:
High-level copywriting
that make your funnels crush your competition.
Jaw-dropping
visuals
that stop your audience in their scrolls and get them clicking to your business
Deep marketing strategy
that has been tried, tested and proven, generating over $5m in sales.​
Our unique "empathy-trust" matrix
that erases doubts and suspicions in your audience and makes them flock to your business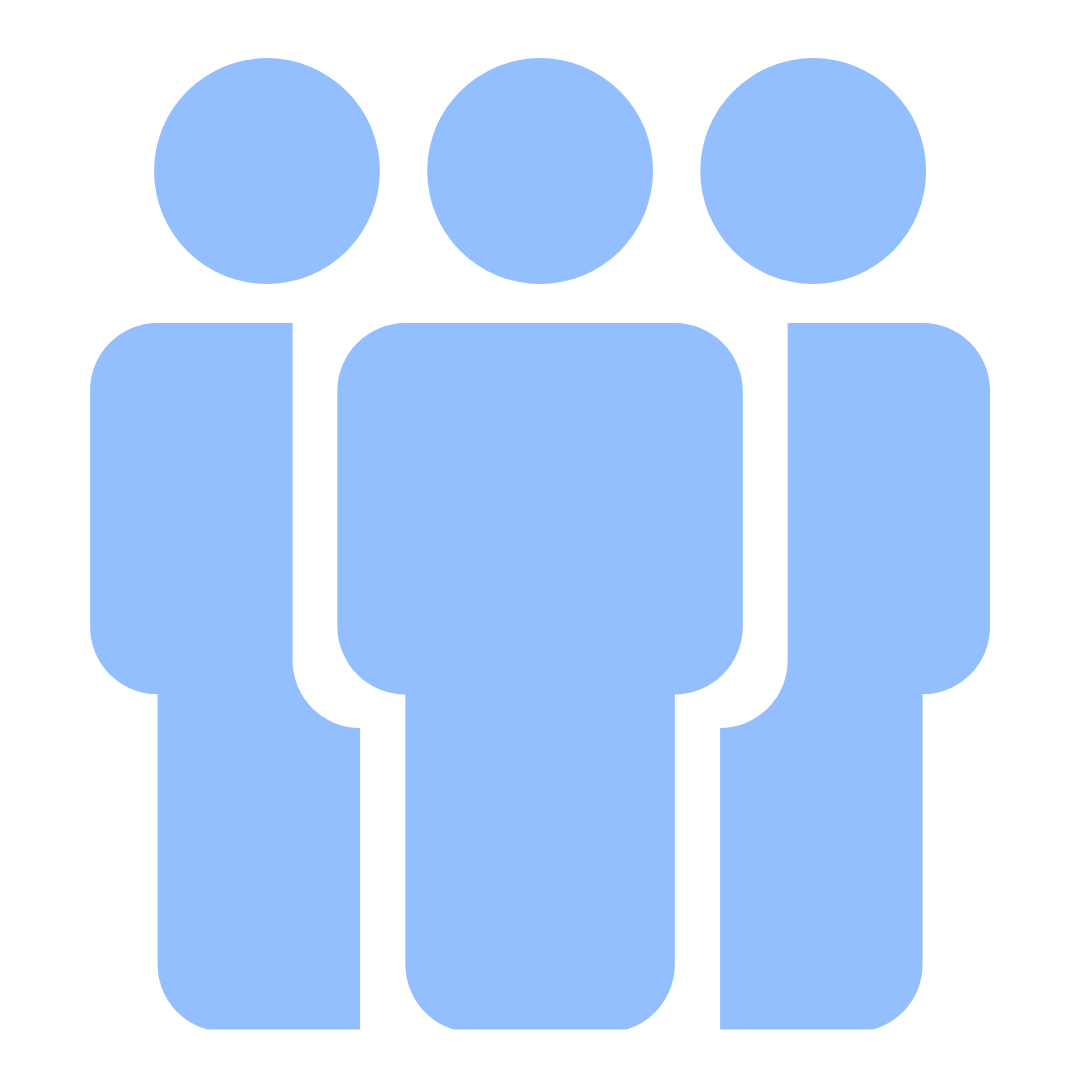 A dedicated
team of marketing experts
that love putting in the hard work to drive breakthrough results everyday.
Transparency and accountability towards results
accountability towards results and the promises we make, honouring the trust our clients place in us.
We're known behind the scenes as one of the best digital agencies around – Guaranteed.
The level of work we put into each of our client's funnels is so crazy that we believe nobody comes close. (Because it takes too much work and too much skill.)
No one else applies high-level copywriting skills, jaw-dropping visuals, and manages your entire marketing funnel end-to-end daily…
Then guarantees a 100% money-back guarantee if we aren't able to generate results.
We do all the work. We take all the risk. Because we're that confident in our ability to generate breakthrough results.
If you find someone else that over-delivers more than us, let us know!
Imagine working with an agency that…
And then after doing all these…
You get an iron-clad, black and white 100% money-back guarantee -
Where if we aren't able to beat or improve your results in the next 60 days, we'll give you every cent back.
Our Smart Karaoke
System Ecommerce Results
Used And Trusted By Coaches, Trainers And Service-Based Business Owners:
Here's what you get when you work with the WARP team
Check out our reviews and ask around about us - You'll hear that we go above and beyond to deliver results for our clients
Imagine when your funnels look like these…
And generate results like these…
It's not easy for businesses today to find the right agencies that will deliver the results that they promise.
We've been in the digital marketing game for a long time – Since 2015. In that time, we've seen the problems that business owners face with your marketing.
Businesses have been constantly getting burnt by agencies who make big claims and big promises, only to end up with terrible results in your campaigns.
Issues that shouldn't be common but happen too often:
Agencies promise the world
but deliver…
barely anything.
Agency fees aren't cheap,
and can't justify the quality of work done.
You're not able to justify
your marketing spend vs your growth.
Blame starts
getting pushed around between the client and agency.
Excuses
on why KPI's and
results were not achieved.
You see Zero Accountability
in generating results at all.
This is why at WARP, we've made it our mission to change the experience that businesses like yourself have with agencies.
We pride ourselves on being the best around.
We stay behind-the-scenes, put in the work, and push the boundaries daily for our clients.
This is why we're known as the "secret weapon" of many businesses that are dominating their niches. We've got the experience, skill, and strategy to generate breakthrough results… skills that we've fought hard to earn, by marketing in red-ocean niches and saturated markets…
Where to get results, you have to be the best of the best.
But again, it's easy for anyone to talk and claim to be the "best". That's why we back-up what we say with our iron-clad money-back guarantee.
You get real experts working on your marketing. Not "people who claim to be experts." Experts that have done this for years and have the strategies, skills, and results to back it up.
You get the best-looking, best-performing ads, landing pages, emails, and funnels you'll have ever seen.
You'll be working with an amazing team that's loved by clients, because of how much work we put in to take care of you.
And you get all this risk-free.
Because if we can't beat your results in 60 days, and you want your money back – We'll give it back to you, no questions asked.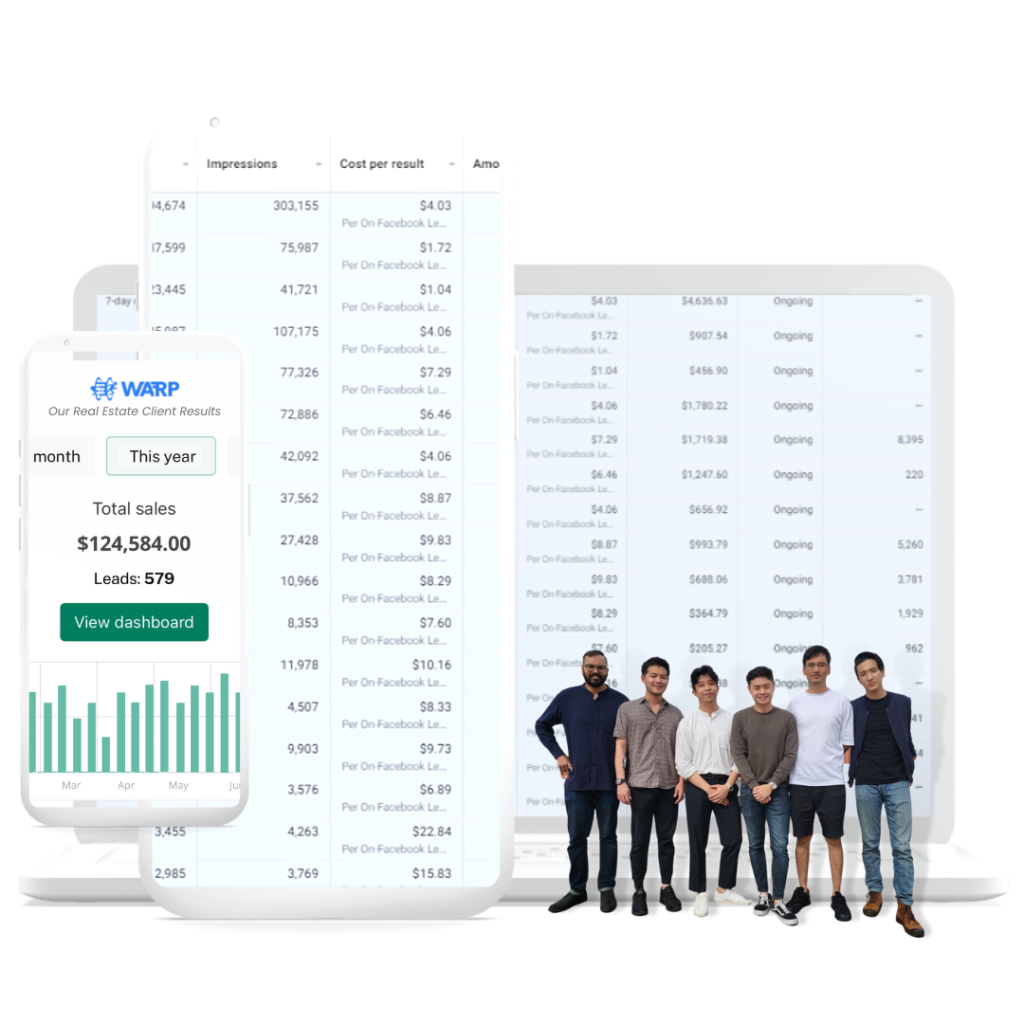 Here's what our beloved clients say about our work.
And why they stay with us for years.
27.1X ROAS "... The results WARP has generated for us, not only exceeded our expectations in terms of quality, allowing my team to attain the prestigious Multi-Million Agency award along with numerous MDRT qualifiers, an achievement we are grateful to WARP for their assistance."
10X ROAS "... The rewards reaped from our business partnership with WARP has been multi-fold as they tirelessly go above and beyond in their professional dealings with us.Their deliverables are measurable and have been significantly impactful in assisting us to continually scale up."
27X ROAS "Over the last 6 months, WARP has generated 393 qualified leads for us. The upfront sales generated is close to 10x return on our ad spend. This only includes the upfront sales value of the customers, not including future customer retention and lifetime value - so the ROI is much higher!
Here's a summary of everything you can look forward to when we work together:
Here's who we're best at generating results for:
Ready to take your business to the next level with a "secret weapon" marketing team on your side?
Book a no-obligation call to chat with us. 
We'll give you our best strategies and insights, nothing held back. 
Take Your Business To The Next Level.
We offer a  100% money-back guarantee if we aren't able to generate results.
These sessions are completely non-obligatory. Whether you choose to work with us is completely up to you. There will be no hard-sell, no pushing and no strings attached.
Our beloved clients and partners choose WARP because they know we're the best people to get the job done for them.
We don't believe in selling. We firmly believe in giving businesses value and deep marketing insight.
From the desk of Nick, Founder of WARP:
I've been in the Facebook ads game for 8 years, generated tens of thousands of leads, and over $15m in combined sales together with my team… 
Simply because we're hardcore "nerds" about marketing. 
We're not "gurus" or believe in over-promising. 
We prefer to stay in the shadows, and do the "boring" work day after day – Copywriting, Ads, and Digital Marketing done well to create amazing sales and revenue growth for businesses. 
In this time, we've picked up deep copywriting and digital marketing skills from being in the trenches day-in, day out. 
It takes time, hard work, and experience to pick up the strategies and skills to market at a higher level, and to truly claim to be an "expert". 
We pay our dues every day by hunting for breakthrough after breakthrough, no matter how much work it takes – 
But to us marketing "nerds", we love it, and we love giving our clients the highest standards of digital marketing you'll find. 😎